Product Description
High Precision Multi Cavity Toothbrush Plastic Injection Toothbrush Handle Mould
Mold Type: Plastic injection mold, overmolding, Interchangeable Mold, insert molding, compression mold, stamping, die casting mold, etc.
Main services: Prototypes, Mold design, Mold making, Mold tesing, low volume/ high volume plastic production.
2D drawing soft: Autocad
2D drawing format: dwg, dxf, pdf
3D drawing soft: Pro-e, UG, Solidwork, MasterCAM, Catia
3D drawing format: igs, iges, stp, step, sldprt, etc
Mold base standard: LKM, HASCO, DME
Companets standard : LKM, HASCO, DME, DADIO, Robordin
Mold steel: P20, 718, 738, H13, 1.2312, 1.2344, 8407, SKD61, Nak80, S136, etc
Hot Runner Brand: YUDO, Mold Master, Mastip, DME, Thermplay, Gunter, Hot tip,
Mold Surface treadment: MT texture, YS texture, VDI texture, Polish, Mirror Polish, plating etc,
Mold Size: 150*150mm<mold size<1500*1500mm (lessthan 15Ton)
Mold Life: 10,000 shots<mold cycle life<5,000,000 shots
Shipping method: Express, by air, by sea.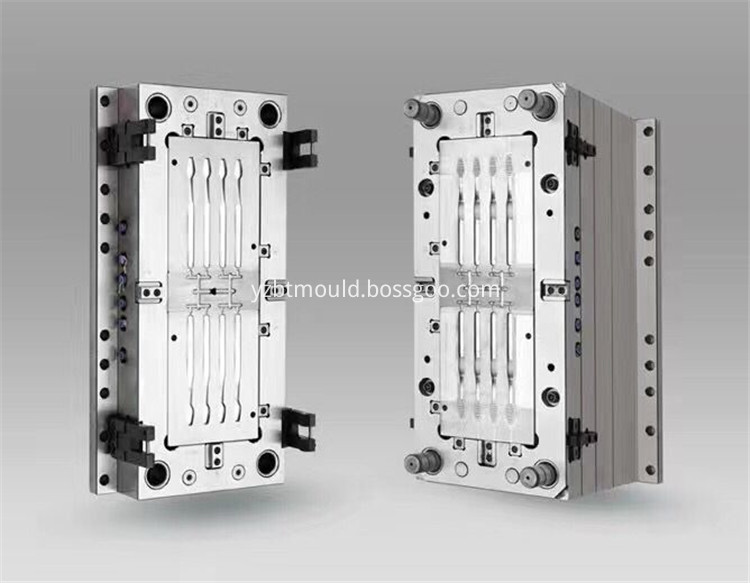 Service of the Customized Nano Toothbrush Mould
1. Product structure design
2. Prototype making
3. Plastic mold design making and molding part
4. Die casting mold making and cast part
5. CNC machining
6. Cast part after-treatment process (polish, sand blast, anodize, plating)
7. Plastic part after-treatment process (paint, print, plating, water transfer printing)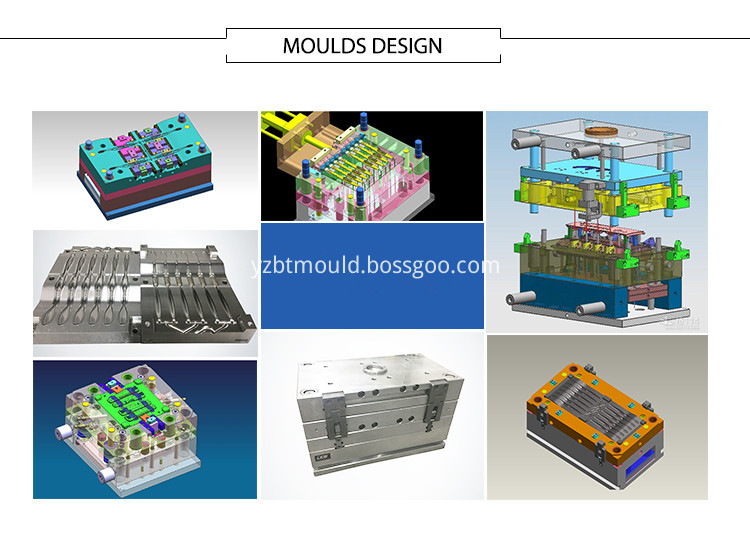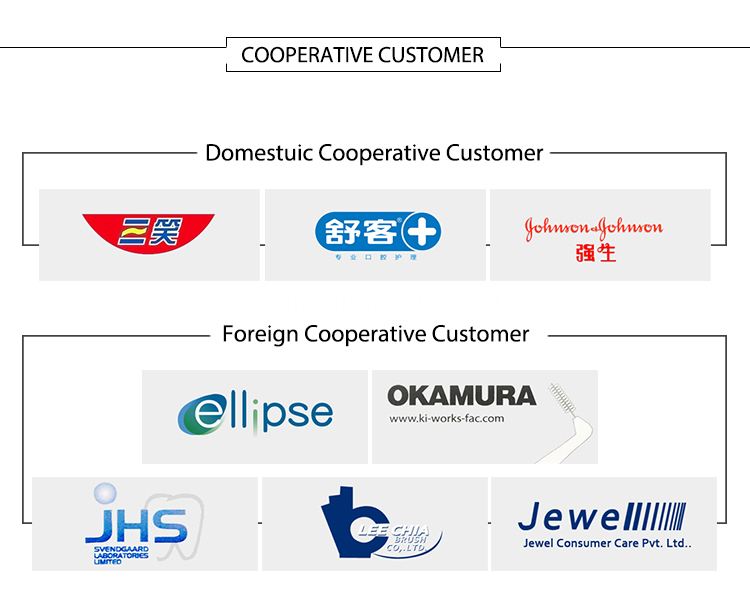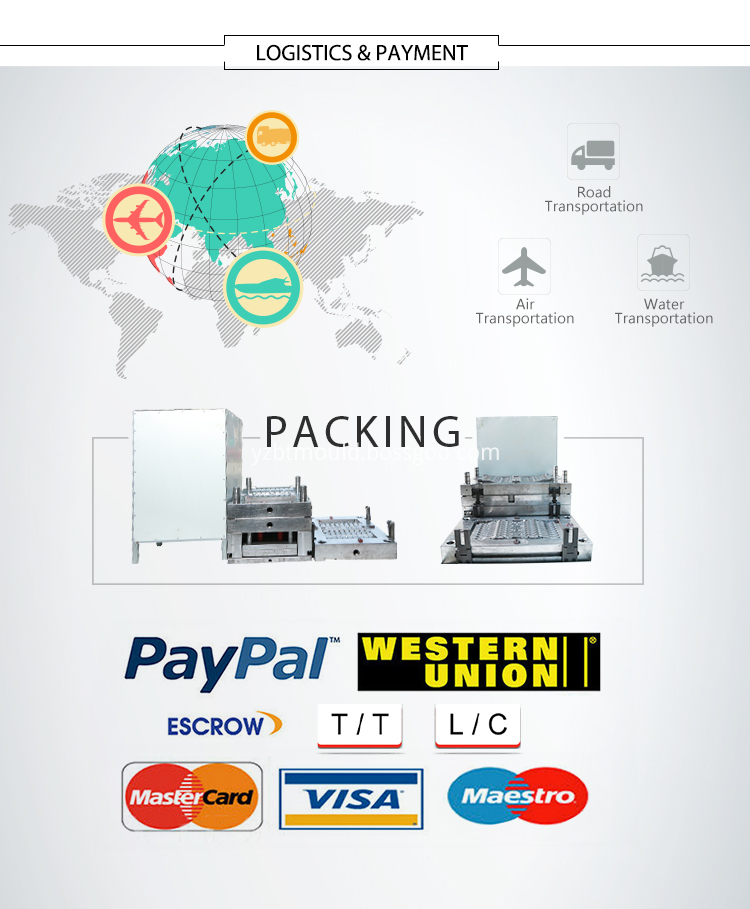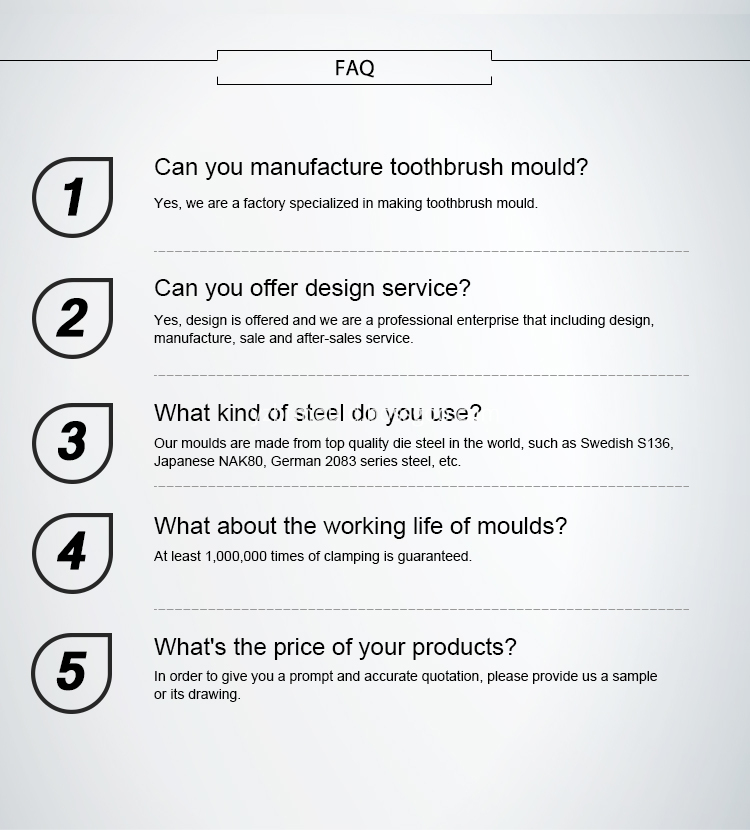 Yangzhou Baotian Precision Mould Co., LTD. was established in Yangzhou, Jiangsu province in 1998. We have extensive experience in the design, development and manufacture of high precision monochrome, dual color and three-color toothbrush molds. At present, the company develops monochrome, double color, three color toothbrush mould technology content is high, the application is widespread, the quality is stable, the production efficiency is high, deeply domestic and foreign customers love. The company has provided important support and guarantee for the design, manufacture of rotating mould and hot runner mould of middle and high-end customers to realize automatic production of toothbrush factory. In order to ensure the precision and high quality of the mould, the company has introduced a variety of imported, professional, precision machinery equipment. For example, Swiss GF Aqixiamier mirror electric spark, Sadikermans of Japan, Makino high speed processing center and tri-coordinate measuring instrument, etc.